It can be extremely annoying and even worrisome when your Kenmore dryer stops working for no apparent reason. You not only have to worry about finding the time and the money to get it repaired, but you also have to worry about finding a good and trustworthy repair business. If you're lucky enough to call San Diego home, you have access to Bonita Appliance Repair, which can handle any and all of your Kenmore dryer maintenance and repair requirements.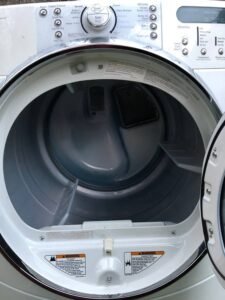 Your Kenmore dryer could have a multitude of problems, any one of which could result in it not working properly. The following are some of the most typical problems:
There are some peculiar rumblings coming from the dryer.
Dryer blowing cold air.
The dryer making a loud noise.
If you are having any of these problems, it is imperative that you get your dryer fixed as soon as possible in order to avoid any additional damage from occurring.
Expert Kenmore Dryer Repair Services
At Bonita Appliance Repair, we have a team of experienced technicians that are trained to diagnose and repair all models and styles of Kenmore dryers. These specialists are Kenmore-certified. Our repairmen have years of experience under their belts and are outfitted with the most up-to-date tools and technology, allowing them to fix your dryer in a timely and effective manner.
Affordable Kenmore Dryer Repair Service
Because we are aware that unforeseen costs, such as those associated with appliance repairs, can be a hardship on your finances, we have made the decision to offer competitive prices for all of the Kenmore dryer repair services that we provide. In our opinion, there should be no financial barrier preventing anyone from gaining access to high-quality appliance repair services.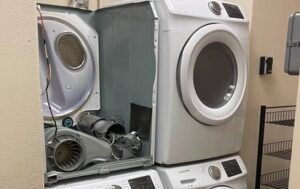 Components of a Superior Grade
We never cut corners when it comes to the quality of the parts that we use in any of our repairs, so you can be assured that your Kenmore dryer will continue to function without hiccups and at peak capacity for many years to come. Because we also provide a warranty on all of the components that we sell as well as the labor that we perform, you can have the peace of mind that comes from knowing that your dryer is in the hands of qualified professionals.
Conclusion
Bonita Appliance Repair is the name to rely on when you need repairs done to your Kenmore dryer in San Diego. We are ready to take your call at this very moment at (619) 329-5938. We are committed to providing our customers with the highest level of service that is feasible by utilizing our highly trained service professionals, competitive pricing, and high-quality parts. Do not continue to allow a faulty Kenmore dryer to cause you to stress; instead, give us a call right now to book an appointment for repair work.
"Bonita Appliance Repair in San Diego offers expert dryer repair services, including emergency dryer repair, dryer maintenance, and fixing common dryer problems. We use only high-quality dryer parts for all repairs, including those for Whirlpool, Samsung, LG, and Kenmore dryers. Check out our DIY dryer troubleshooting tips and easy-to-follow dryer repair videos for quick fixes you can do at home. Contact us today for fast and affordable dryer repairs in San Diego."